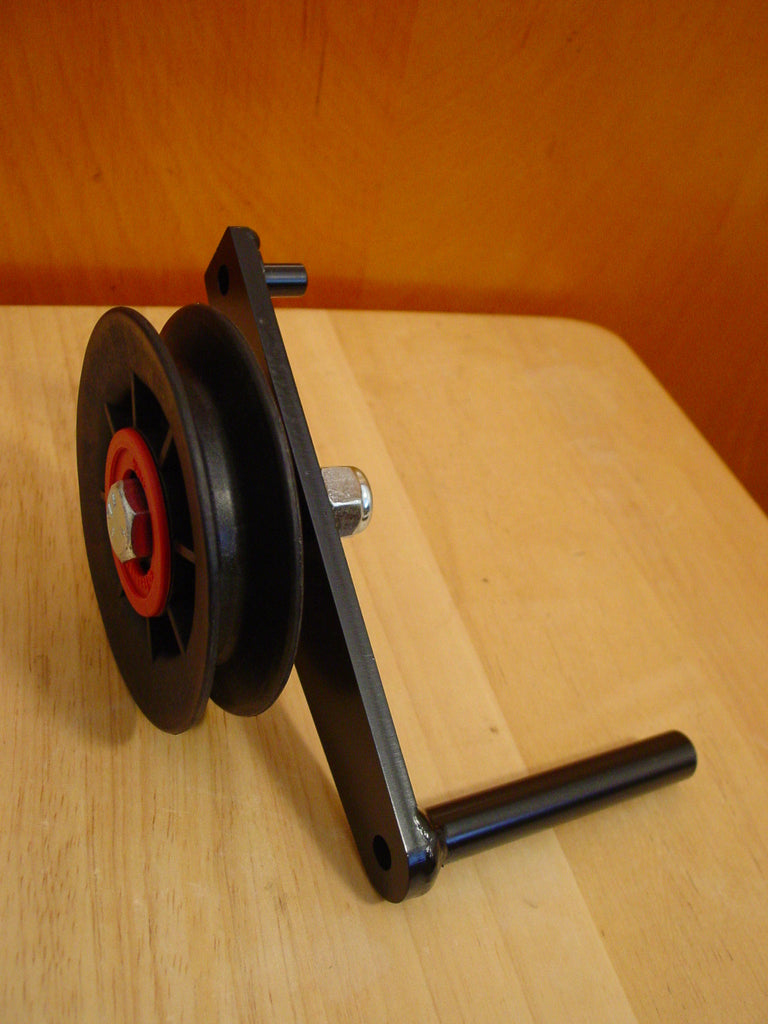 Air Pump Idler pulley, 81-87 2F engine
$ 119.95 $ 149.00
This Air Pump replacement idler pulley mounts in the location of the stock Air Pump, acting as a tensioner for the critical fan belt.  It uses the stock mounting hardware & OE belt size, making it completely reversible if the stock AP ever needs installed. This pulley is a necessity on Federal-spec 81-87 2F and 79-87 Cali-spec 2F with power steering pump and no smog equipment.
Bracket is made by TLC Performance of DOM tube & laser cut steel, wheel is manufactured in USA.
This listing is for the larger idler pulley to fit 81-87 Fed-spec & 79-87 Cali-spec, with 4-bolt pulley.
Also available is a smaller idler for 75-80 Federal and 75-78 Cali-spec, with 3-bolt pulley.
Related Products